YAMAHA TY 250 Trial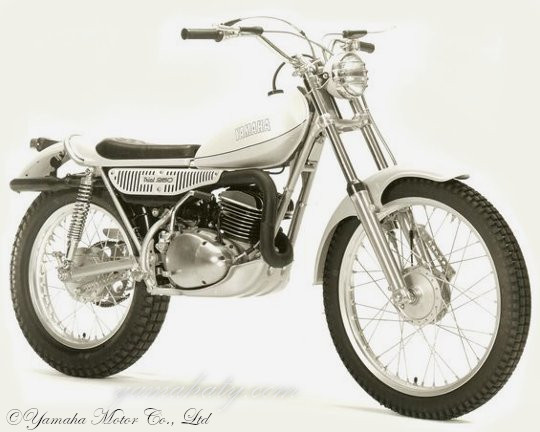 The first one !
Revolution in the trial world when appears, in the second semester 1973, the YAMAHA TY 250! Some months before, Yamaha recruited the champion Mick ANDREWS to develop, promote and make win Yamaha trial bike and also earn a market share reserved quasi exclusively for spanish marks.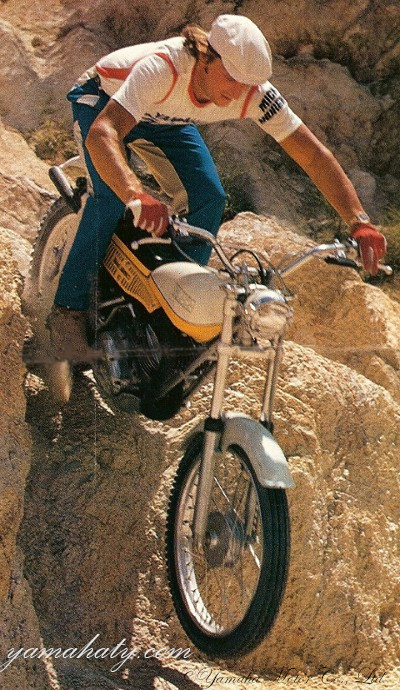 TY 250 has already won two competitions of the European championship in 1973. It is there to bring a new dimension in the world of the motorbike, that of the family motorbike which can also win competitions!
A TY 250 Vidéo:

1974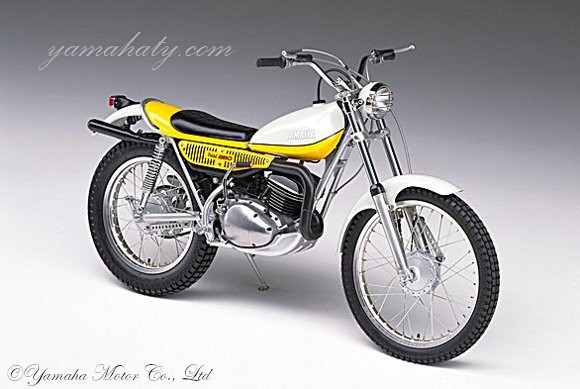 TY 250 A model 434 that can be found everywhere in the world, the European 491 model will also be available with a horn.



TY 250 J will also be found in Japan with 12 kg added with road legal equipement.
1975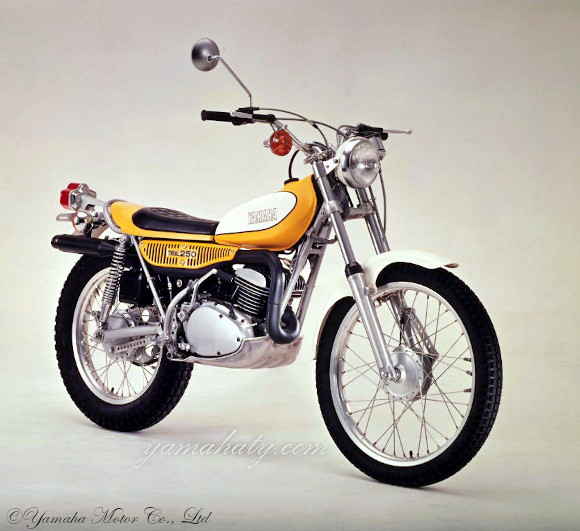 TY 250 J II in Japan.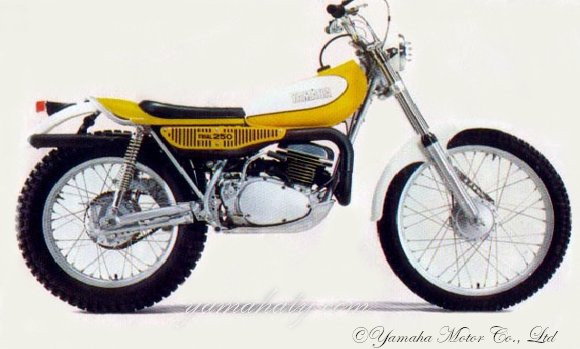 TY 250 B model 493.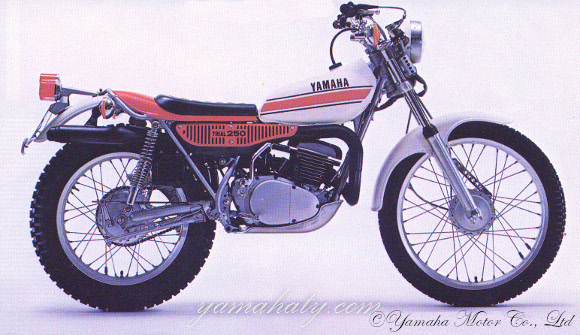 TY 250 model 516 in Europe.
1976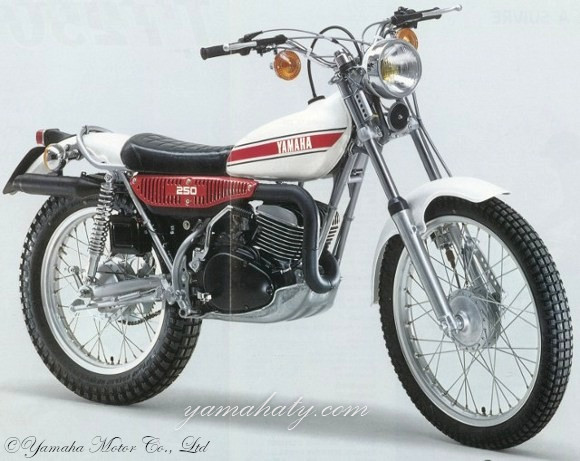 TY 250 type 516.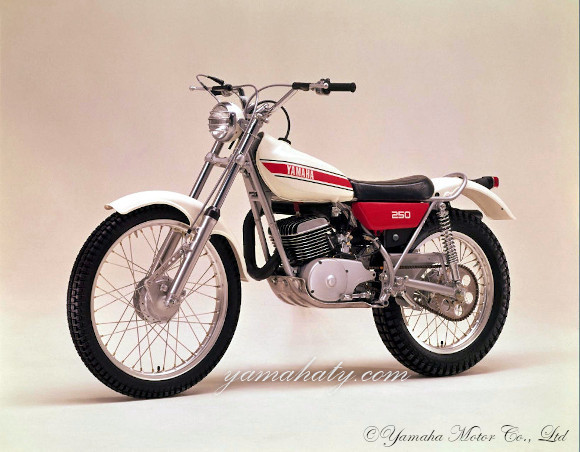 TY 250 type 493 in Europe.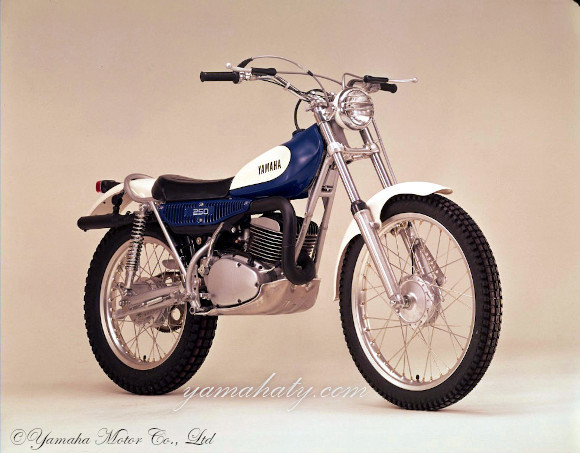 TY 250C type 493 in United States.
1977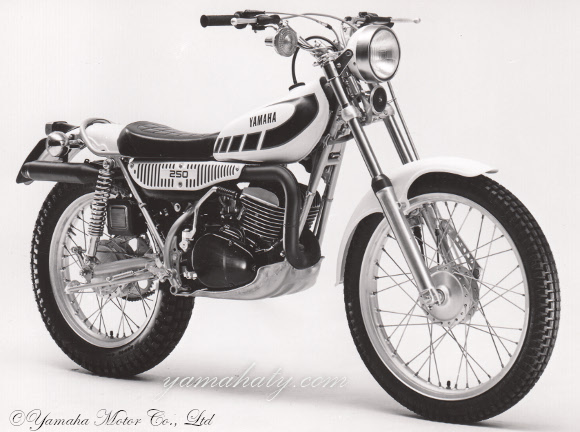 The 516 model in 1977 and the new comma appears also in this capacity in Europe. Another decoration present on Americans and Australians "493" TY 250 D (see below).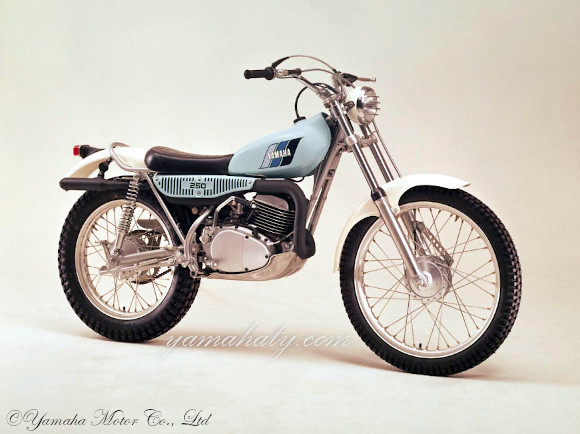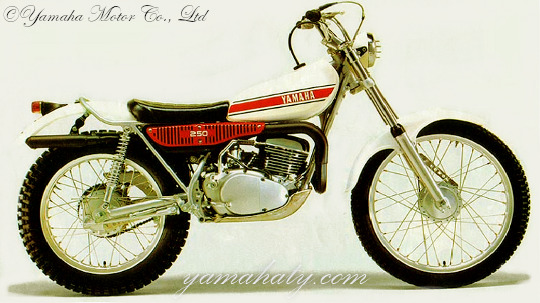 TY 250 type 493 in Canada 1977.
1978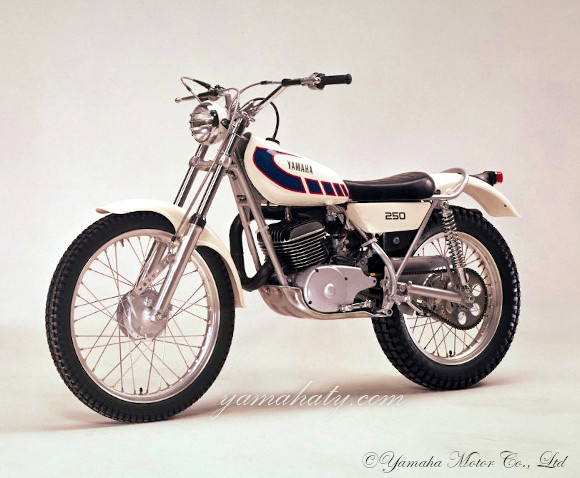 TY 250 type 493 in Canada 1978.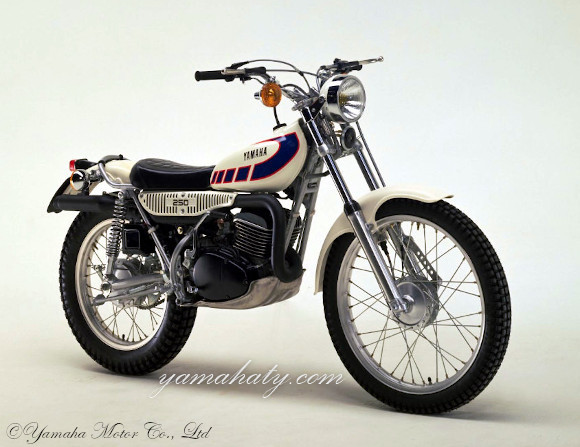 TY 250 type 516 in Europe 1978.
1980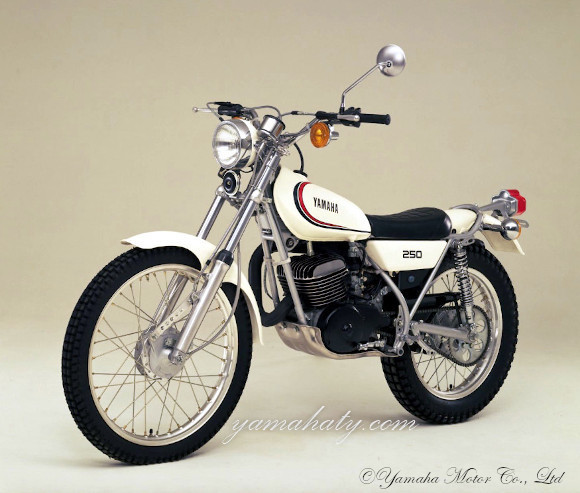 The last version of 516 model in Europe.
Site offered by yamahaty.com