MAJESTY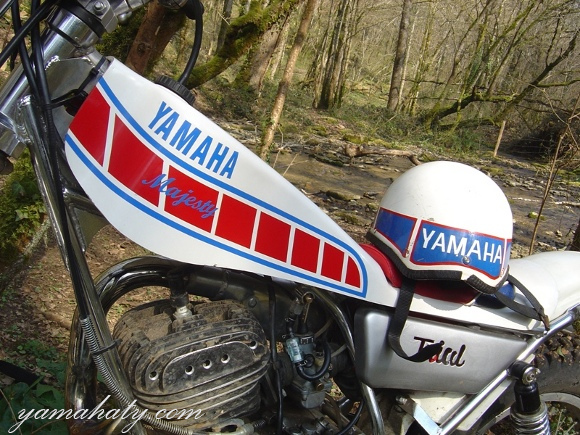 At the end of 1978, Mick ANDREWS (MA) and John Edouard SHIRT (JES) produced the MAJESTY modifying the TY 175 AND 250 frames. Then from 1980, frames will be built by Don GODDEN. Many models will be produced in 125, 175, 200, 250 and 320 cm3 capacitys and also long or short frames (mini majesty 100 and 125 cc). The Majesty story will end with the arrival of the monoshock TY in 1984.

1979: First generation of Yamaha framed Majesty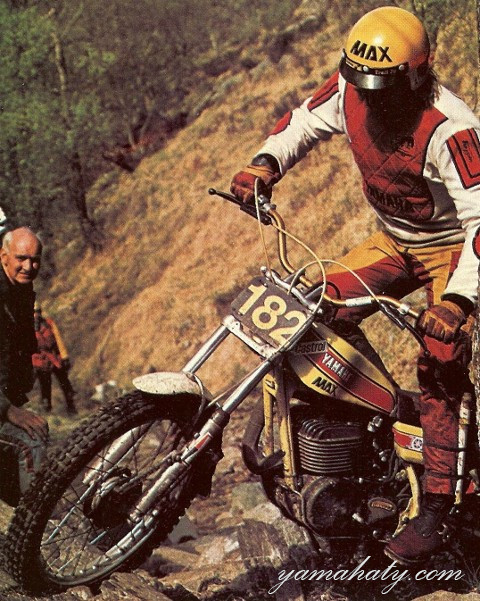 Mick ANDREWS with an early 320 "MAJESTY".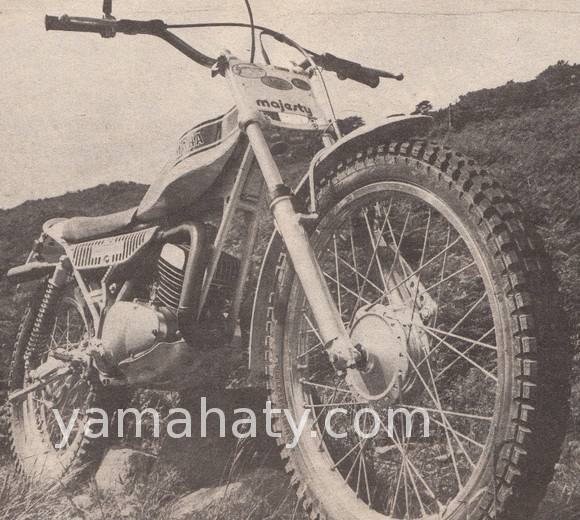 One of the first 200 Majesty in 1979 with TY 175 (Type 525) frame, what is modified : cylinder with 70 mm bore to give 195 cc, gearbox and rear wheel sprockets changed to raise overall gearing, oil pump is removed, frame is modified and resprayed yellow with repositioned gas Girling dampers, front forks internally modified, new front mudguard and stays fitted, new style tank, Pirelli trials tyres fitted, an improved chain tensioner pad and trimmed chain guard is fitted, Renthal handlebar is used, right and left engine side cases are also modified. Below the same Majesty (4th 200 produced by JES for Chris SLACK) on the other side and in color: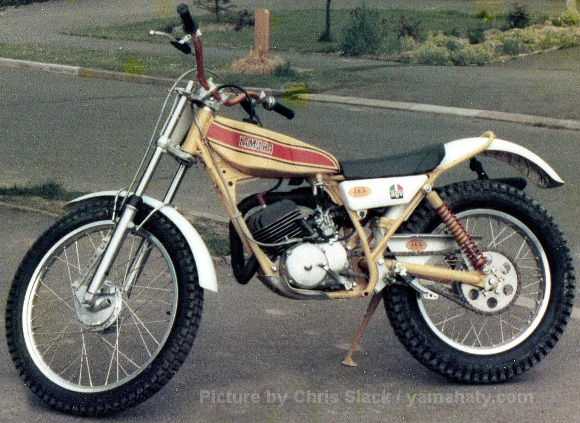 A few months later, the lower part is also changed on the TY 175 frame :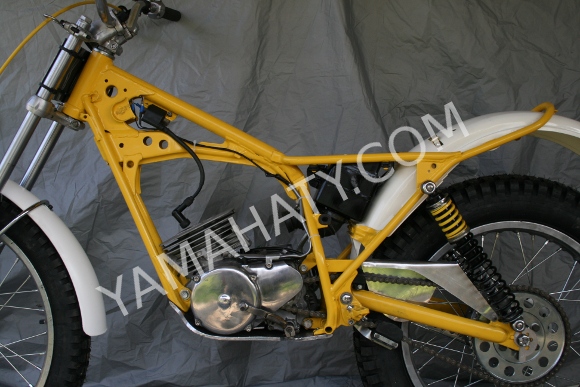 Majesty 250 frame (modified yamaha TY 250 (Type 493) frame), here the engine is removed higher in the Yamaha frame: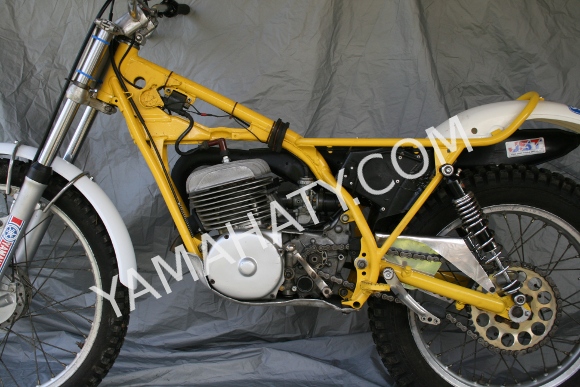 Yamaha 320 Majesty specifications in 1979 :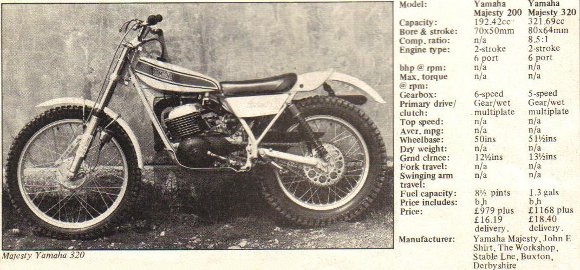 1980: Second Majesty generation with GODDEN frames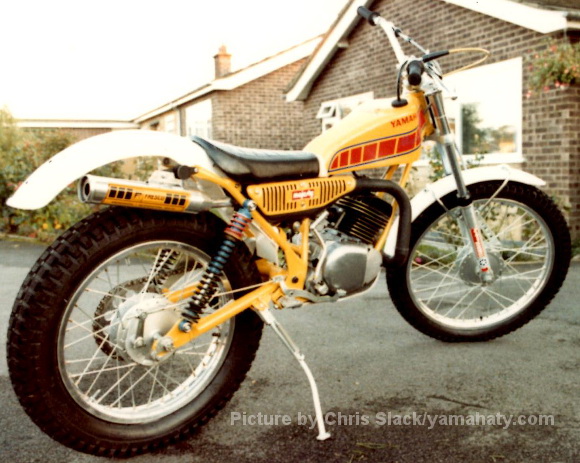 A new 200 Majesty in late 1980 just out of the Shirt shop with the first Godden frames.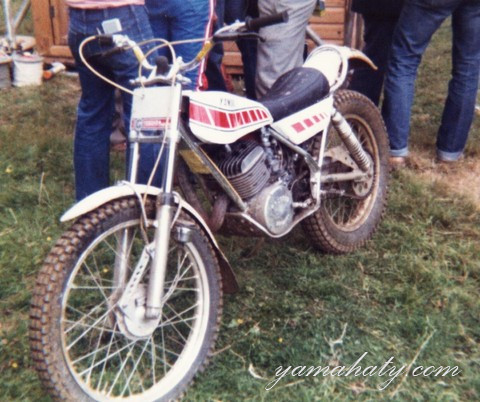 Another MAJESTY driven by ANDREWS in 1981 ! This time the frame is rebuilt by Don GODDEN but dimentions are the same as yamaha modified frames. The rear frame loop over the mudguard is preserved on the 250. Below The 250 MAJESTY just as you could buy it in 1980/1981: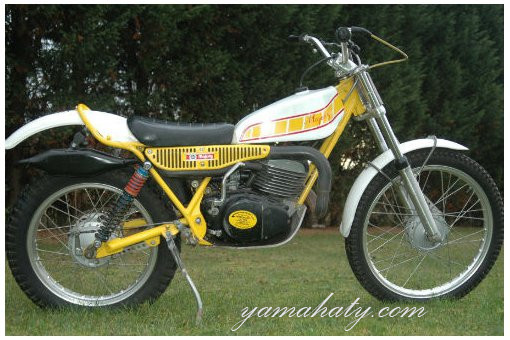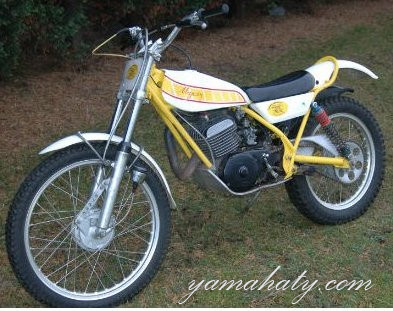 Nine Majesty took part in the SSDT in 1980, Here is a picture taken in 1981 :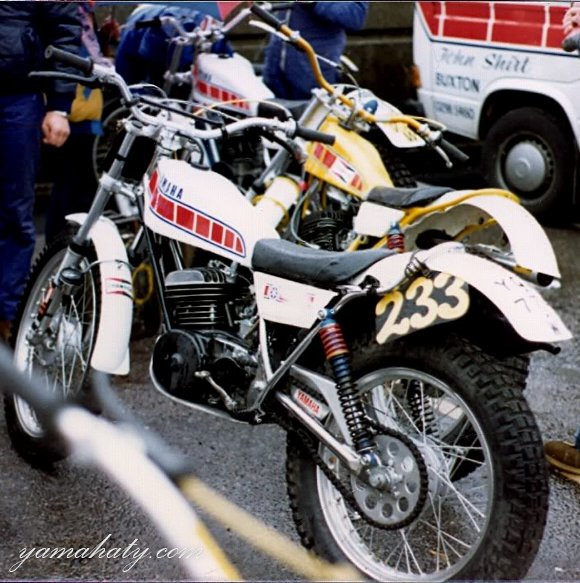 1982: Third Majesty generation with GODDEN frames

This third generation of frames is easily recognizable with its back loop that is cut on 250 and also a frame that is often red as Yamaha wanted them to be in what had become Yamaha corporate colours of red/white.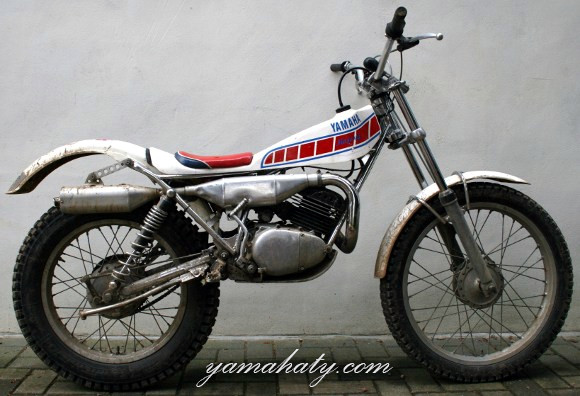 Mini Majesty frame.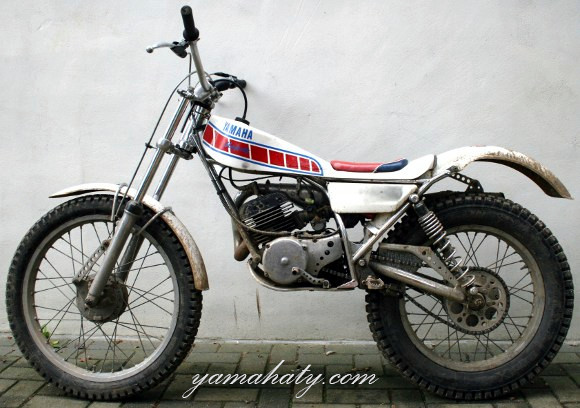 Advertising at the beginning of the 80's :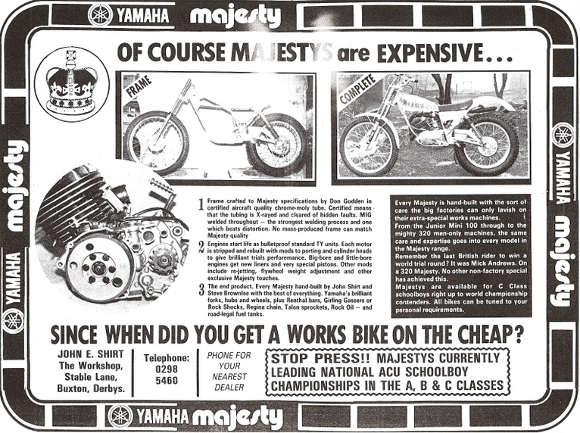 Site offered by yamahaty.com